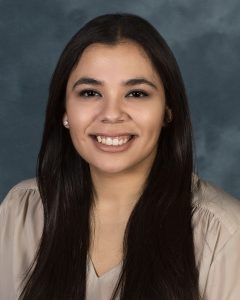 President  
Magali Lopez
Magali López is a first generation Mexican American raised in a border town in El Paso, Texas. She is currently a Component Design Engineer with previous experience in aerospace manufacturing engineering where she was the technical authority for several suppliers in the US and Mexico. She is a cum laude UTEP (University of Texas at El Paso) alumna with a Bachelor of Science in Mechanical Engineering. She obtained a Master of Science in Interdisciplinary Engineering with a Concentration in Engineering Management and Leadership from Purdue University and got a Business certificate for Business Management from IU Kelley School of Business. She was part of the first board that helped found the first Hispanic/Latino Employee Resource Group in Rolls-Royce called SOMOS Rolls-Royce and currently holds the role of Communications Chair. Magali actively supports diversity and inclusion in Rolls-Royce by being part of the first recruitment team focusing in recruiting Hispanic/Latino STEM talent. She is also the President of the Society of Hispanic Professional Engineers (SHPE) Indiana Professional Chapter whose vision is to empower the Hispanic community to realize its fullest potential and to impact the world through STEM awareness, access, support and development.  During her undergrad experience, she has worked for other companies such as General Motors and Boeing. In her free time, Magali enjoys reading, hiking and traveling.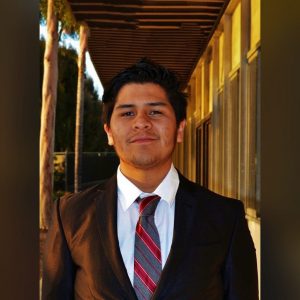 Vice President
Celso Antonio Gomez
Hola Familia! My name is Celso Antonio Gomez and I am your Vice President of the SHPE Indiana Professional Chapter! A little bit of background, I am originally from Compton, CA so I was Region 2 born and raised. I attended California State University, Long Beach and graduated December 2017 with a Bachelor of Science in Mechanical Engineering. I am currently working with Cummins as a Diagnostics Test Engineer in my new home of Region 6 and I have loved it thus far! I hope I can make a major impact to all of the chapters in Indiana and overall Region 6 as a whole! Who's this? 

Treasurer 
Lourdes Palacio
Lourdes Palacio is a Technical Program Manager at Rolls-Royce Corporation in Indianapolis Indiana. Lourdes is responsible to manage resources, and budgets for programs with US AFRL, consortiums, and universities for Rolls-Royce materials, capability acquisition department and is the founder and president of SOMOS Rolls-Royce, the first Hispanic ERG (employee resource group) at Rolls-Royce Corporation. Lourdes obtained her engineering degrees and MBA from the University of Texas at El Paso and has worked for the electronic consumers industry, automotive industry, and currently aerospace industry in a professional career that spans over 20 years. Lourdes is from El Paso Texas but has lived in Indianapolis for over 20 years. In Indianapolis, Lourdes founded the SHPE-Indiana Professional chapter, and has served in the organization as president for many years. She currently serves as the Professional Development Chair. In Fiesta Indianapolis Lourdes served in the executive board of directors for over 5 years and was responsible for the logistics of Fiesta Indianapolis festival, a one day event that brought in over 10,000 attendees to downtown Indianapolis for many years. Lourdes is married and has four children, she enjoys reading, and making jewellery when free.

Community Outreach Chair
Armando Hernandez
Armando Hernandez is a seasoned professional with extensive experience in New Product Introduction, Manufacturing Test, Quality, Project Management, Product Development, Sustaining Engineering Management, and Project / Program Management. He has over 15 years of Project Management experience in the medical devices and consumer electronics industries. Armando has been employed at Roche for more than 8 years. He has been working in the DC R&D Project Management group as a Principal Project Manager since being hired by Roche in 2008. Prior to being hired by Roche, Armando worked at Thomson (previously known as RCA and currently known as Technicolor) for 20 years performing new product introduction and project management at various locations. He also worked at Blaupunkt in the test and maintenance areas for two years. Armando graduated from the "Instituto Tecnológico y de Estudios Superiores de Monterrey, Monterrey, México" with a Bachelor of Science degree in Electrical Engineering with a minor in communications. He also has a Master of Science in Electrical Engineering degree from "New Mexico State University, Las Cruces, New Mexico". Armando was certified as a Roche Internal Auditor in 2010. Armando holds a PMI-ACP since 2017.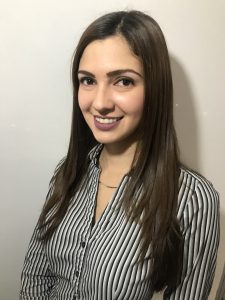 Secretary
Angelica Velasco
Angelica Velasco was born and raised in San Cristobal, Táchira, Venezuela, where she received a Bachelor of Science Degree in Electronics Engineering from Universidad Nacional Experimental del Táchira (UNET) in December 2015. While living in San Cristobal, she served as Vice President of the City's Rotaract club, a Rotary Club Partner focused on youth development through social service. She moved to the United States immediately after obtaining her degree to learn English and began her career as an engineer. She enjoys hiking, taking long walks with her dog and dancing.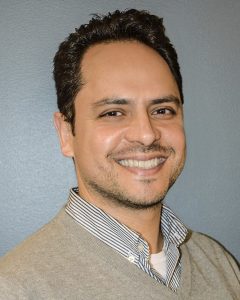 Education & Student Relationships Chair
Dr. Andres Tovar
Andres Tovar, Ph.D. is an Associate Professor of Mechanical and Energy Engineering and an Adjunct Assistant Professor of Biomedical Engineering at Indiana University-Purdue University Indianapolis (IUPUI). He received his B.S. in Mechanical Engineering and M.S. in Industrial Automation from the National University of Colombia in 1995 and 2000, respectively. He earned his M.S. and Ph.D. in Mechanical Engineering from the University of Notre Dame in 2004 and 2005, respectively. At IUPUI, he has been the recipient of the 2015 Wisner-Stoelk Outstanding Faculty Award and the 2016 IU Trustees Teaching Award. He also received the 2014 SAE Ralph R. Teetor Educational Award and the First Place in the 2015 ARPA-E LITECAR Challenge. His main research areas include biologically-inspired design, multiscale topology optimization, and design for additive manufacturing. Applications include the design of porous implants and lightweight prosthetics.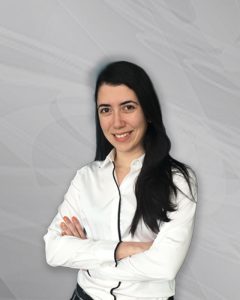 Marketing Chair
Shirley Echeverria
Shirley is originally from Barranquilla, Colombia where she finished her Bachelors in Electronics Engineering. Shirley came to the US in 2008 and completed her Bachelor and Masters degree in Electrical Engineering from the University of South Florida. Shortly after graduating, she joined Cummins in the Off Highway Controls department. She spent the first 2 years as Systems Engineer in calibration integration, tuning customer features and air handling actuators across Off Highway platforms. Later she was controls lead for QSX 15 program and group leader for Off Highway Custom Calibrations, and most rececntly technical lead for Off Highway Controls current product where she lead the calibration related VPCRs and  current product cal improvements. She is currently the Systems Validation Leader for Off Highway products at Cummins. During her working period she also had the opportunity to finish MBA at Kelley School of Business Indiana University. Shirley is currently co-lead for EBU Team Based Work Systems champions and volunteer coordinator for the Technical Women Initiative at Cummins. She lives in Columbus with her daughter and Husband and is a local volunteer in various organizations supported by United Way. She serves in the board for Society of Hispanic Professional Engineers Indiana Chapter and enjoys spending time with her family, traveling, reading and dancing.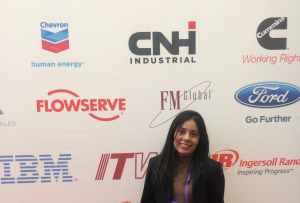 Corporate Relationships Chair
Angelica Cortez Vega
Angelica is originally from Heroica Matamoros, Tamaulipas, Mexico. She completed her Bachelor's Degree in Mechanical Engineering in December 2017 at the University of Texas Rio Grande Valley (UTRGV) in Edinburg, Texas. Two months later, she moved the Midwest in February 2018 to work for Cummins Inc in Columbus, Indiana. She currently is a test engineer as part of a rotational program called EBU Test Engineering to train engineers in Dyno and Field Testing. From the first summer at the UTRGV-Edinburg campus, she has been involved with SHPE-UTRGV in fundraising activities, social events, and SHPE Jr chapters. She likes to read books related to professional and personal coaching, exercise on her free time, and keep herself organized and busy. Angelica's goal is to inspire individuals to grow professionally, and provide resources for the community to rely on. She is serving as the corporate chair in this chapter and would like to challenge more corporations to learn about SHPE-INDIANA and our involvement with the community.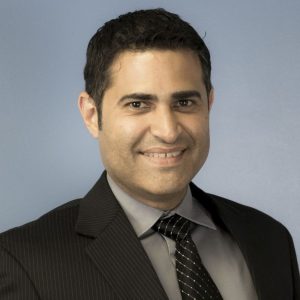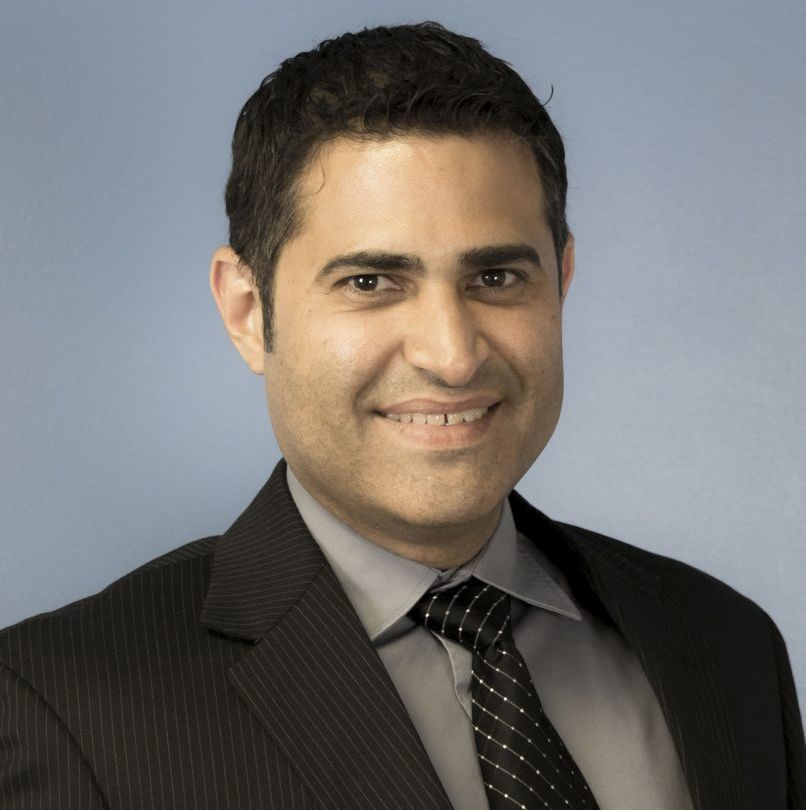 SHPE Jr. Chapter  Co-Chair                         
Luis A. Palacio, P.E. 
Luis Palacio is a Licensed Professional Engineer in the state of Indiana and a Bio-Physicist. He holds a B.S. in Mechanical Engineering from the University of Puerto Rico, Mayaguez; and a B.S plus a M.S. in Physics from Purdue University (IPFW, IUPUI respectively). As an engineer he worked for General Electric Power Conversion at their Global Engineering Headquarters for over 4 years and at Alivio Medical Center for over 2 years. As a scientist he is currently leading an investigation that studies changes in molecular structure of proteins that are associated with lung diseases and blood clotting. He has conducted research at Oak Ridge National Laboratories, Argonne National Laboratories and IUPUI where he is currently pursuing his Ph.D. During his doctoral studies he has accumulated more than 3 years of combined experience as an educator at the undergraduate level and at the high school level. Luis has been a consultant for GE Electric Power Conversion, Uncommon Engineering, National Institutes of Health, VoCare, and MedDiary. After 2 years of serving as Director of Programs and Research, Luis now serves as Executive Director and CEO of Heath & Science Innovations; an Indiana based non-for-profit 501c3 organization serving the community through education and innovation. Luis is actively engaged in the community directly serving in various advisory boards, teaching, mentoring and finding solutions to workforce development, and other challenges that affect society.


SHPE Jr. Chapter  Co-Chair                         
Jomayra Berrios Hernandez
Jomayra Berrios Hernandez is from Puerto Rico, where she began her bachelor's degree in Industrial Engineering at the University of Puerto Rico, Mayaguez campus (UPRM). During her time at UPRM she worked as Director of the  mentoring program for the National Society of Professional Engineers (NSPE) campus chapter and later became manager for the Networking team. As part of that team she worked on resume and elevator pitch workshops, mock interviews and information sessions in order to connect students with company recruiters. She was later elected Chief Networking Officer and worked with company representatives to plan and organize networking events, and detail sponsorship levels and benefits. Her last year at UPRM, she was elected Senior vice-president for the chapter. She worked remotely during a semester while she did a Co-Op with Johnson & Johnson, during which she had the opportunity to attend the 2013 SHPE conference in Indianapolis as a recruiter. She then transferred to IUPUI where she obtained her bachelor's degree in Mechanical Engineering in May of 2017. She began her career in Allison Transmission as a Supplier Quality Engineer in January of 2017. She is currently a procurement program manager, a position that she obtained in July of 2018.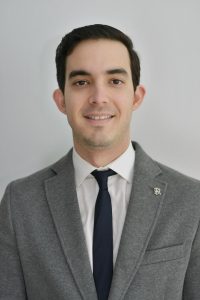 Professional Development Chair                         
Luis Fernando Ludert
Luis Fernando Lüdert is originally from Valencia, Venezuela. He moved to the United States in 2010 and completed a Bachelor's degree in Mechanical Engineering from the University of Florida in May 2018. Luis Fernando is extremely passionate about engineering and personal development. He decided he wanted to become an engineer due to his passion for motorsports, especially Formula 1. He currently writes F1 articles for Avior Airlines. He has been involved with SHPE since he transferred to the University of Florida and is very excited to continue his involvement as a professional. Fernando's goal is to help, inspire, and promote STEM through Region 6, especially Indianapolis. He is currently working as a Design Engineer at Rolls-Royce Corporation. Although he has not been in the industry for long, he wants to transfer all his learnings to our members. Luis Fernando wants to inspire the next generation of engineers in Region 6. 
Membership Chair 
Vacant
2018-2019 SHPE Indiana Officers
President – Magali Lopez
Vice-President – Celso Gomez
Treasurer – Lourdes Palacio
Community Outreach Chair – Armando Hernandez
Secretary – Angelica Velasco
Education and Student Relationships Chair – Dr. Andres Tovar
Marketing Chair – Shirley Echeverria
Corporate Relationships Chair – Angelica Cortez
Professional Development Chair – Luis Fernando Ludert
SHPE Jr. Chapter Co-Chair – Jomayra Berrios Hernandez
SHPE Jr. Chapter Co-Chair – Luis A. Palacio, P.E.
Membership Chair -Vacant