Events
Contact us if you like to host or volunteer at our events.
Sync up with your SHPE FAmilia
We hope to see you at our first networking event of the year. Cummins will host this event, and we look forward to sharing the plans for our chapter and connecting with you.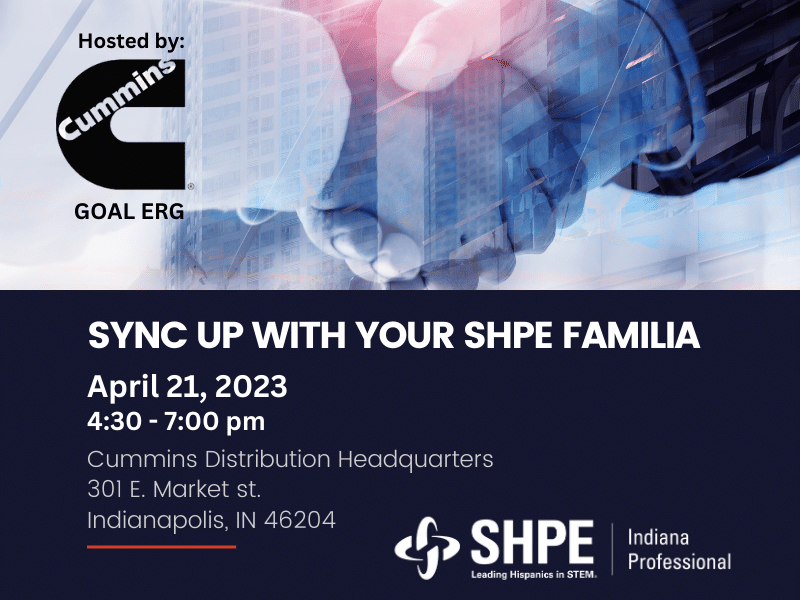 Indiana State Conference
Fall Conference
Summer Social
Details to come soon.
Holiday Celebration
Details as we come near the event date